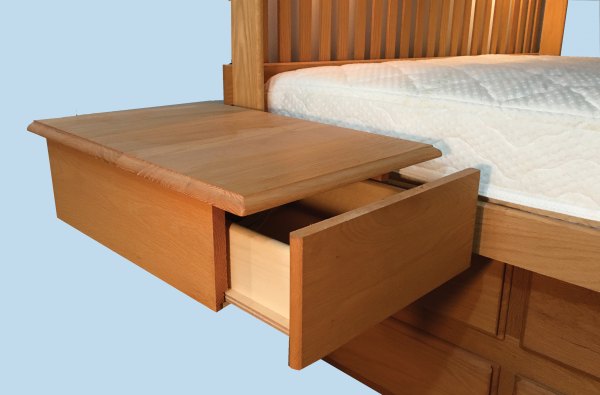 As Shown: Honey Oak Side Table
Our Bedside Tables save space! They attach to the platform's frame and the drawers open underneath them. The table's drawer is 3-1/2" H X 10-1/4" W X 15"L). There are no legs, resulting in a highly functional, clean design, making vacuuming simple!
©Copyright 2011 Anderson Manufacturing, Inc.