Bed 4
Solid Wood 9 to 12 Drawer Twin Underbed Dresser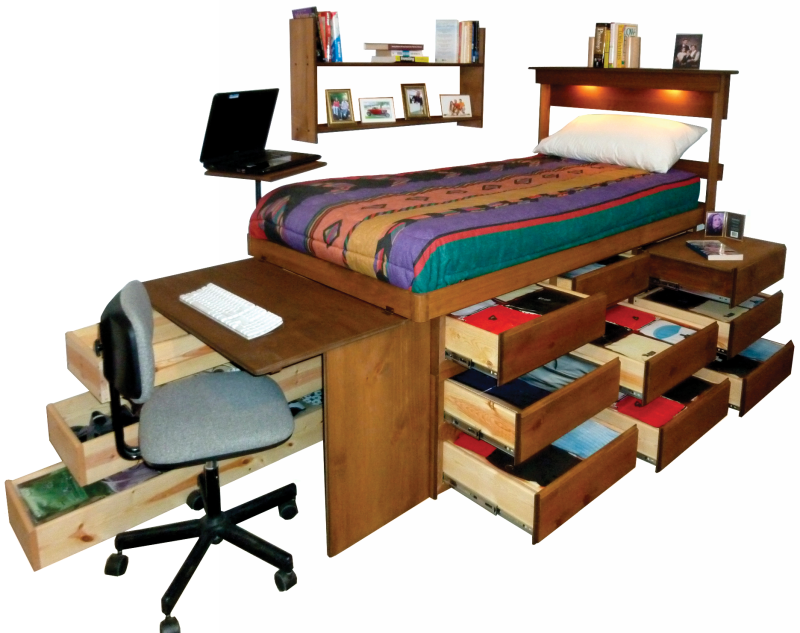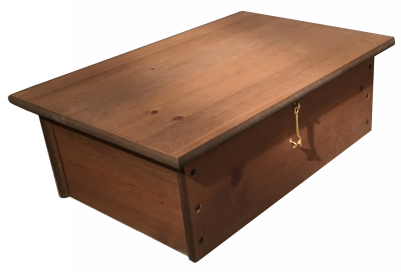 Made in USA
Choose Only
The Options
You Want
Option
Wall Book Shelf
Optional
Lit Headboard
Optional
Rotating
Computer
Table
Optional
Side Table
Optional
Platform
Optional
Fold-Down Desk
4-1/2 Ft. Long
End Drawers
Included
Optional
Storage
Step Stool
12 Drawer
Underbed Dresser
Low As
$1512.
Transform a Small, Cramped Bedroom or Dorm Room into a Neat, Beautiful Organized Room!
If your bedroom is a small room, how and where will you store all your stuff. In storage boxes? Duffel bags? Shoe racks? Laundry bags? Storage bins? Underbed bags and boxes? All of these items take floor space, are inconvenient to use, make the room messy and are a pain to clean around. Our Ultimate Twin Bed can solve your space problem! It's beautiful, it's compact and it stores all your stuff without using one inch of floor space! It keeps everything neat, clean and perfectly organized. It has 9 large drawers for all your folded items and 3 giant drawers 4-1/2 feet long, to store your long, bulky, odd-shaped items. They're also perfect for shoes, purses, guns, bedding, etc. Drawers can open from either side to fit any room arrangement. To get quote, scroll to bottom of page.
Size: 75 L x 40 W x 27 H
9 Side Drawers 19 W x 17 D x 6 H
Full Extension Ball-Bearing Slides
Three 4-1/2 Ft. End Drawers
Exterior Solid Oak or Pine
Can Be Converted to Other Bed Sizes
Adjusts to Any Room Arrangement
Tongue & Groove Screw Construction
Made in USA
50 Year Warranty
Scroll to Bottom to Get Quote or Place Order
©Copyright 2011 Anderson Manufacturing, Inc.