The Pure Health® Mattress has two air chambers that can be independently adjusted from "pillow-soft" to "extra firm" to suit the individual preference of each sleeper.

Constructed of vulcanized rubber, the chambers are extremely durable. The configuration of the baffles forms a quilted pattern that keeps the overall surface of the bed nice and flat, and is the best configuration for sleeping comfort. (The Sleep Number® Mattress has air chamber compartments that run across the mattress from left to right in a "washboard" pattern.) Would you like to sleep on a washboard?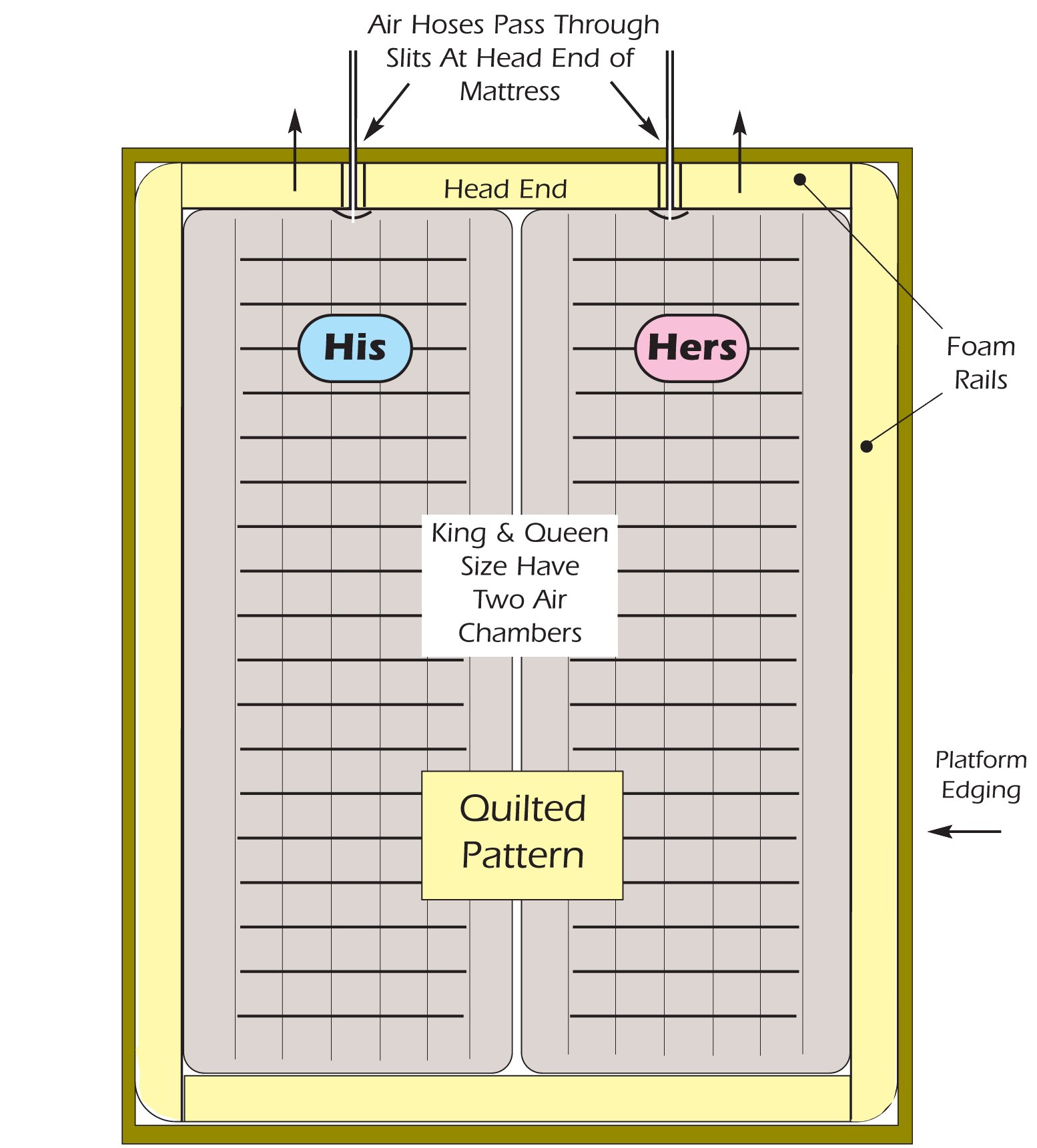 ©Copyright 2011 Anderson Manufacturing, Inc.