No Hassle Lifetime Warranty*
* Warranty in effect on date of delivery applies
30 Day - Home Trial**
For over 50 years it has been our company's goal and policy to NEVER HAVE A DISSATISFIED CUSTOMER. It is in this tradition that we invite you, our customer, to try our products for 30 days - in your own home. ** If, within 30 days of the delivery date, you decide to return our product, for any reason, you will receive a full refund of the cost of all merchandise less delivery and return cost and, (in the spirit of fairness) a 15% restocking charge to cover the cost of inspection, repackaging, and any damage that may have resulted from use*** or from shipping back and forth.

We will replace or repair any wood parts returned to our factory due to a manufacturing defect, free of charge, less shipping cost for the lifetime of the original owner.

The Pure Health® Mattress has a 20 year limited warranty. We will replace or repair any mattress parts returned to our factory due to a manufacturing defect for three years free of charge. Thereafter, an 18 year pro-rated warranty will cover all mattress parts for the original owner. The warranty does not cover commercial use.

We have created our web site to be as comprehensive and factual as possible. We reserve the right, however, to make changes at any time in design and pricing.

We are totally committed to providing you with quality products and the highest level of customer service. We simply won't allow any reasonable customer to be dissatisfied or unfairly treated - EVER!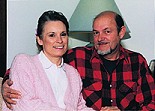 Sincerely,


*** Products that are painted, altered, or dirty, cannot be returned.